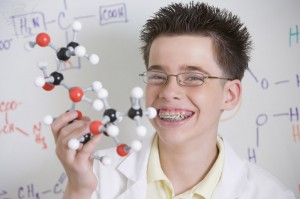 Recently we've been getting many questions about seeing an orthodontist who is part of a dental practice vs seeing an orthodontist that is part of an orthodontic practice. You may think an orthodontist is an orthodontist no matter where they work. This does hold some truth, but there are other factors you should consider when making the decision of who should help reveal your child's smile.
To that end, we've put together some of the top considerations when deciding between an orthodontist who is part of an orthodontic practice vs an orthodontist who is part of a dental practice:
Availability. What are the hours for the orthodontist on staff? An orthodontist who is part of a dental practice may only work specific days or hours.  An orthodontist who is part of an orthodontic practice like Brace Place is more likely to be available for appointments and emergencies because that is the sole focus of the practice - we're not open unless there's an orthodontist here!
Main Focus. An orthodontist who is part of an orthodontic practice will have staff that is solely focused on orthodontics. No mix-up of who your child is seeing that day. No confusion over what the next step in their treatment should be. Since Brace Place focuses only on orthodontics there is never confusion over whether your child is being seen for a cleaning or the next phase of their treatment.
Back Up. If your doctor is out of the office unexpectedly what happens? While we know that you always want to see your specific orthodontist, being part of an orthodontic practice means that if your person is out sick or on vacation, you have the option of seeing someone else instead of having to reschedule. That's one of the many reasons each of our three locations has at least two orthodontists on staff.
Experience. What kind of experience does the doctor and  practice have? An orthodontist at an orthodontic practice not only is more likely to have longevity of experience, but they also have the benefit of peers who help extend the breadth of the practice's experience. When seeing an orthodontist at a dental practice you usually only have one opinion and it's often from a more junior source. At Brace Place we're proud to have treated 3K+ Invisalign cases, we have 30 years of experience across two generations of doctors and we have achieved the designation of Super Elite Invisalign Practice (which means we're in the Top 1% of the country!)
Skill. When considering orthodontic treatment for your child, it's important to make sure you know who is responsible for moving those teeth. While some dental practices are hiring part time orthodontists to work out of their offices, others are doing the treatment themselves. Be sure to ask if the person who is treating your child is a Certified Orthodontist. At Brace Place it doesn't matter who you see: Dr. Joshua Epstein, Dr. George Sargiss, Dr. Brad Elkin, Dr. Marty Epstein, Dr.  Sonalee Kapoor, and Dr. Carly Kinzer are all certified orthodontists.
If your Pediatric Dentist is urging you to see their in-house Orthodontist make sure you consider your options carefully - it may be the right option for your family, but it's worth getting a second opinion from a non-biased specialist.
We are always happy to provide a free consultation. Just call the Brace Place location closest to you to schedule an appointment! We're even open late nights and weekends.
FREEHOLD (732) 462-7676
MANALAPAN (732) 536-4422
HIGHTSTOWN (609) 448-6600
Or click below to schedule an appointment online!